Phone / Text: (805) 419-0226

---
DNC Software
DNC 2024 CNC Communications/Editor Software for Haas Automation Machine Tools
2.93 MB
Digitaly signed
Virus free
Malware free
Easy to uninstall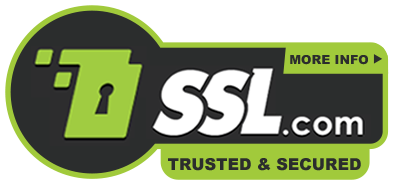 After download is complete go to your Downloads folder ( Ctrl+J ) and open DNC_2024_Setup.exe

Notice:
Internet connection is recommened for simple software license activation
Microsoft® Windows® 10 or Windows® 11 is required
HFOs do not qualify for free trial, licenses must be purchased***
Machine tool dealers do not qualify for free trial, licenses must be purchased
CNC service techs do not qualify for free trial, licenses must be purchased
Users in non-English speaking countries do not qualify for free trial, licenses must be purchased
IP addresses are checked
**Trial version will let you use all the software's features for 60 days at no cost, no credit card number required.
***HFO Torrance and Haas Automation Oxnard employees not required to purchase license to use DNC 2024.
CNC Controls Fully Supported in Basic Purchase
Haas Automation
FANUC
FADAL
Call (805) 419-0226 to purchase support for a particular control not listed above.
Operating System / Hardware Requirements
Windows 10 or Windows 11
At least one COM port (USB serial adapters supported; network serial port servers supported)
RS232 cables must be of null-modem configuration, shielded, and grounded
Internet connection is recommended, but is not required
Virtual PC is not supported
MAC Parallels Desktop is not supported
Unique Features
Recommended by Haas Automation CNC dealers
Made and supported in USA since 1995 by former Haas Automation engineer
Sold and supported directly, no variations on multiple websites, easy to reach technical support
Simple and easy to setup and use, point-and-shoot intuitive interface
Minimalist design, no extraneous settings or prompts to slow you down
Prompt to name file received at PC is deferred until after text of received file is displayed
Profile library saves settings for each CNC
Supports long file names and UNICODE
ClearType compatible and DPI aware for high resolution monitors, text is always sharp and clear
Multithreaded
Can communicate with multiple CNC machines simultaneously
Does not require administrator rights to run
Compatible with Windows UAC and DEP
Does not attempt to store files or registry values in protected or virtual locations
No DOS or 16-bit components used
No timeouts, lost characters, or lockups
No fixed limits on NC file size
Flexible pricing for qualified buyers, please ask for details
File Transfer Functions
Reliable drip-feed for large NC files, Xon/Xoff or XMODEM
Send/receive NC file to/from CNC memory, Xon/Xoff or XMODEM
Send/receive control settings, offsets, and parameters
Backup all NC files from control into single file
Capture DPRNT, probing data
Editor Features
Find, find next, replace, replace all
100-level undo/redo buffer (clears after file save)
Strip N-numbers
Re-sequence N-numbers
Reformat carriage return and line feed characters
Syntax text color highlighting
Individual file extraction (All Programs / O-9999)
RS232 Communications Settings
Baud: 115200, 38400, 19200, 9600, 4800, 2400, 1200, 600
Serial ports: COM1 - COM16
Protocol: Xon/Xoff, XMODEM
Parity: Even, None
Data bits: 7, 8
Stop bits: 1, 2
Advanced Send Settings
Wait for Xon: On, Off
EOB delay: On, Off
Strip CR: Automatic
---
Terms of Service - Privacy Disclosure
All information submitted to dncsoftware.com is used only to fulfill requested service
No information is used for unsolicited sales or shared with third parties except payment processors
Online purchases are processed by Square, see squareup.com for their privacy policies
Credit card numbers are not stored on any dncsoftware.com server
Purchaser agrees to the submission of computer ID data required to generate license keys
Purchaser is advised that unless blocked, DNC software generates Internet traffic between itself and remote servers
Terms of Service - Privacy Disclosure - Data Collected by DNC Software and Forwarded to Remote Server
IP address
Computer hostname
Registered user's email address
Hard drive serial number
RAM serial number, make, and model
OS serial number, version
PC make and model
Intalled COM port information
Software error log, launch log, update check log
(The contents of NC files and their file names are never forwarded to remote server)
General Disclaimers
Haas CNC, Haas Automation, Haas are trademarks of Haas Automation, Inc
Microsoft, Windows, are trademarks of Microsoft
All other trademarks cited on this website are the property of their respective owners
Sihler Engineering / dncsoftware.com develops its own software and is not a software reseller
Software is sold from this website only, resellers are not authorized
Sihler Engineering / dncsoftware.com is in no way affiliated with any other company or entity
DISCLAIMER OF WARRANTY. THE SOFTWARE IS PROVIDED "AS IS" AND ANY EXPRESSED OR IMPLIED WARRANTIES, INCLUDING, BUT NOT LIMITED TO, THE IMPLIED WARRANTIES OF MERCHANTABILITY AND FITNESS FOR A PARTICULAR PURPOSE ARE DISCLAIMED. IN NO EVENT SHALL SIHLER ENGINEERING OR ITS CONTRIBUTORS BE LIABLE FOR ANY DIRECT, INDIRECT, INCIDENTAL, SPECIAL, EXEMPLARY, OR CONSEQUENTIAL DAMAGES (INCLUDING, BUT NOT LIMITED TO, PROCUREMENT OF SUBSTITUTE GOODS OR SERVICES; LOSS OF USE, DATA, OR PROFITS; OR BUSINESS INTERRUPTION) HOWEVER CAUSED AND ON ANY THEORY OF LIABILITY, WHETHER IN CONTRACT, STRICT LIABILITY, OR TORT (INCLUDING NEGLIGENCE OR OTHERWISE) ARISING IN ANY WAY OUT OF THE USE OF THIS SOFTWARE, EVEN IF ADVISED OF THE POSSIBILITY OF SUCH DAMAGE.
Sihler Engineering / dncsoftware.com
234 Lightwood Street
Camarillo California 93012
Text: (805) 419-0226
Email:
support@dncsoftware.com

© 2023 Sihler Engineering